DIY Crafts: Weighted Teddy Bear
During the last years, weighted stuffed animals and blankets have gained a lot of popularity among the autistic community. The reason behind this is the fact that they offer a lot of therapeutical benefits that range from better sleep to decreased anxiety and res
t
lessness among
others
.
Today, we will help you save a considerable amount of money by teaching you how to make a stuffed weighted animal with a
therapeutical twist
! 
DIY Therapeutical Weighted Teddy
For this DIY you will only need 4 things: 
Your child

'

s favorite teddy bear.

Needle and thread.

S

cissors

or seam ripper.

2 lbs. of

poly pellets

. 

Your favorite relaxing essential oil.
Step 1: Take your child's favorite teddy,

(or

buy a brand new

one

) and with the s

cissors

or seam ripper cut

the

back part. If your teddy already has an opening at the back, you can skip this step.

Step 2: Remove the stuffing and just leave about 1/4 of it

(depending

on how heavy you want it to be).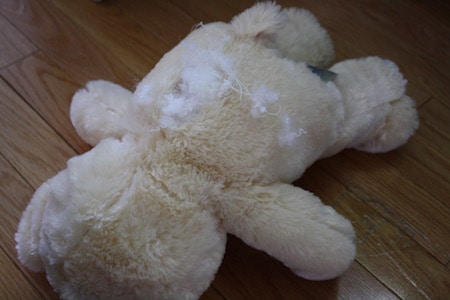 Step 3: Fill the teddy with the poly pellets. A good way to make this easier is by using a funnel to direct the poly pellets in all directions, creating an even distribution.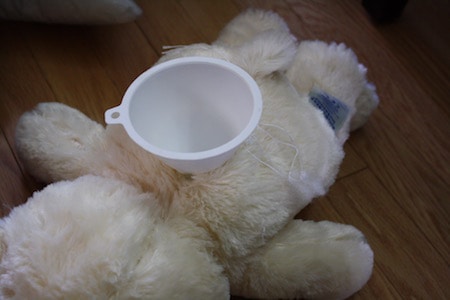 Step 4: Sew up the bear. We recommend you to add a little bit of the stuffing that you got out and place it upon the poly pellets to make it easier.
Step 5:
Add a few drops of
relaxing essential oil of your child
'
s preference and voila! Your relaxing teddy is ready to be hugged.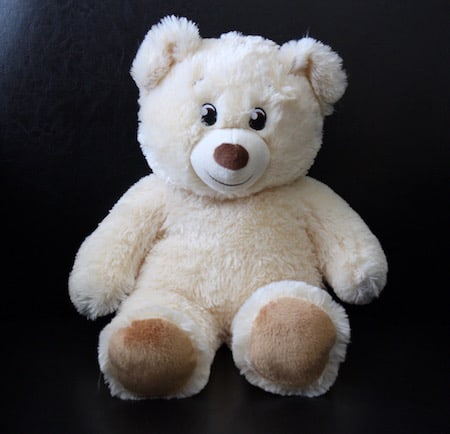 The benefits of weighted stuffed animals are due to the deep pressure therapy that they represent. Basically, these weighted objects are a form of tactile sensory input, triggering the release of two neurotransmitters called dopamine and serotonin, which are great to help ASD children relax and rest.
Keep in mind that a weighted teddy is just one tool in your arsenal. Dealing with anxiety and sleeplessness generally requires a multi-pronged approach that can include therapy, medication, and dietary changes. To find more tips on easing anxiety in autistic children click
here.
At WSCC, we offer support for autistic families and their children with
S
tem
C
ell
T
herapy treatments that can transform autistic conditions by healing the gut, decreasing inflammation and improving brain function. We also created an
autistic community
on Facebook that is destined to offer support and companionship for ASD parents and their families on their journey.
Remember, you are not alone!